Our Top Stories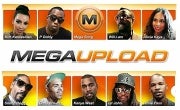 EFF Files Brief Supporting Release of MegaUpload DataThe Electronic Frontier Foundation (EFF) filed a brief on Friday asking a federal court to figure out a way to return data to MegaUpload users.
IE's Browser Share Recovers, Chrome Down for Third Straight MonthInternet Explorer posted another major gain in share last month, the second in the first quarter of the year, perhaps signaling a turnaround in Microsoft's browser.
Tablets Favored Over Laptops Say Small Business Owners: SurveySmall business owners say their next purchase is more likely to be a tablet than a laptop or desktop, according to a poll by the Small Business Authority.
Ashton Kutcher to Play Apple's Steve Jobs in Indie Movie?"Two and Half Men" star Ashton Kutcher is slated to play Steve Jobs in an independent movie documenting the rise of the late tech genius.
What Will Windows 8 Touchscreen Laptops Look Like?Windows 8's touch-centric interface may make tablet-style touchscreens possible on laptops. Here are some examples of features that Win 8 laptops might incorporate.
Who Uses Ubuntu Linux, and Why? Survey Offers New Insight.Today's users are a global group who tap the free OS for a mix of business and home purposes, a recent survey suggests.
5 Important Facts About Near-Field CommunicationsUsing NFC as a "digital wallet" for payments is quick and easy for consumers, but the technology still faces some major security issues.
Dell Agrees to Buy Thin-client Company Wyse TechnologyDell has signed an agreement to acquire thin-client hardware and software company Wyse Technology, to expand its desktop virtualization offerings.
Girls Around Me App Voluntarily Pulled After Privacy BacklashDeveloper i-Free Innovations defends the app as misunderstood, since it drew from data the subjects posted and couldn't search for specific individuals.
Next for Siri: Language Translation?Apple's applicaiton with the US Patent and Trademark Office hints the company plans to expand Siri from voice recognition to on-the-fly translation.
10 Questions for Tendril CFO David RaynerThe chief financial officer of vertical market vendor Tendril Connect, which provides software for utilities, discusses his work, opportunities, and challenges.
Amazon Expands Cloud-based Live Streaming FunctionalityAmazon has added the ability for CloudFront to stream live content to Apple iOS devices and Microsoft Silverlight clients, the company says.
Latest iPad Gets Top Marks from Consumer Reports Despite HeatgatePeak heat of 116 degrees Fahrenheit doesn't detract from Apple's newest tablet's Retina display, 5-megapixel rear-facing camera, and 4G access, reviewers decide.
Nokia Teases Lumia 900 Debut By Bashing the iPhoneNokia slams iPhone in hopes of drumming up interest in its Lumia 900, set to launch April 6.
Unpatched Java Vulnerability Exploited to Infect Macs With Flashback MalwareA Java vulnerability that hasn't yet been patched by Apple is being exploited by cybercriminals to infect Mac computers with a new variant of the Flashback...
Internet Explorer Is Up, Every Other Browser Is DownBrowser share goes up and down, and usually there's a mix of winners and losers. This month, though, the only browser gaining ground is IE--at the expense of all others.
Microsoft Probing Alleged Xbox Security ProblemCredit card numbers take up permanent residence on hard drive, say researchers.
ACLU: Most US Police Don't Seek Warrants Before Tracking Cell PhonesMany law enforcement agencies across the U.S. track mobile phones as part of investigations, but only a minority ask for court-ordered warrants, according to a...
Dell Buys Wyse to Continue Evolution to 'Not Really a PC Company'Michael Dell wants to change the perception of the Dell brand to extend beyond the PC market, and the acquisition of Wyse grows Dell's portfolio to do just that.
Samsung, NTT DoCoMo Chip Group Abandon Planned LTE Chip Joint VentureNTT DoCoMo said Monday a planned joint venture with Samsung Electronics, Fujitsu, NEC and other Japanese companies to design and sell chips for high-speed mobile...